CHANGING ATTITUDES TOWARDS FITNESS
Detailed, easy to follow exercises
'A really informative book that has helped to keep me playing tennis and stay injury free'
Suzanne's new exercise guide Play Tennis Forever will help to keep you fitter and healthier to play tennis as you get older, provides the reader with easy to do exercises and allows them to truly understand their body by explaining how their muscles work as they age.
Many believe the myth that once we hit 50 our bodies will start to fail us. This book dispels such myths and its intention is to show us how incredible we are, and how to make the most of what we are given, no matter what our age!
Suzanne Clark is a keen tennis player herself and draws on over 30 years' experience as a Physiotherapist to help educate readers on the real benefits of tennis as an exercise activity.
Suzanne explains:
"In the book, using easily understood language, I explain what is happening to your muscles as you age and what you can do to slow or prevent this change. I explain how your muscles work to enable you to play tennis, and therefore why it is important to strengthen certain muscles to improve your game and prevent injuries.
As well as providing guidance and education, I also share detailed and easy-to-follow exercises, which can be fitted into daily activities rather than becoming a chore. No expensive equipment or lycra suits needed!"
If you are looking to improve your health and fitness, slow down the gradual decline in your body as you get older or if you suffer with general aches and pains, Play Tennis Forever will help you. It is like having your own personal physiotherapist!
---
The Author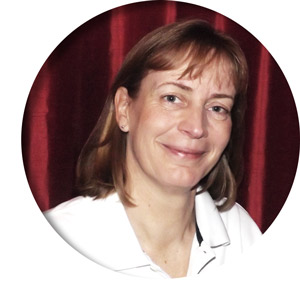 Suzanne Clark has been a qualified physiotherapist for over 30 years, and after a career in the NHS started Fitter Forever, an organisation that helps people over 50 stay fit and healthy enough to continue enjoying sport as they get older. She is a regular tennis and squash player but also enjoys more adventurous activities such as sprint triathlons, off-piste skiing and sailing around the UK coast. Suzanne is a member of the Chartered Society of Physiotherapy and is registered with the Health & Care Professions Council.
For more information see www.fitterforever.org
---
Play Tennis Forever – Available to buy through all good book shops and on Amazon

---
Also to read… Play Golf Forever
Play Golf Forever follows on from Suzanne's successful first book, Play Tennis Forever. For more information and how to buy please visit www.playgolfforever.co.uk